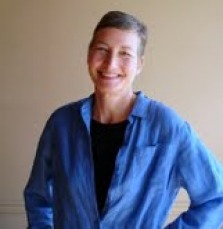 Giving the Winning Talk or Presentation
WASHINGTON BUSINESS CENTER BREAKFAST
OCTOBER 22
7:30 a.m. registration
BELLEVUE CITY HALL
How many times have you sat through a PowerPoint
presentation that insulted your intelligence? Or a
talk where the speaker left you feeling bored and uninspired? When asked to give your own presentation, have you found yourself beset with nerves? Baffled about how to communicate information?
This WNET presentation will address your specific concerns about framing a dynamite talk. Christine Hemp will not only give you practical skills in public speaking,
she will also help you tap into your own individual style. Often Christine says, "The operative word here is
fun
," a statement that applies to any subject matter, any audience.
CHRISTINE HEMP
is a gifted trainer, consultant, and coach who helps clients bridge the gaps between people. She solves communication problems others cannot solve.
Also an award-winning writer, Christine enables people to articulate their own fresh language. With humor and a sense of purpose, she engenders high standards of authenticity in both writing and personal interaction. Hemp has aired her essays and poetry on
NPR's Morning Edition,
and her clients include
Horizon Air, United States Navy, Harvard University, and the Department of Energy
. Recent clients and participants have said,
"A non-stop, spell-binding presentation!" and "I now have tools in my toolbox!"
---