_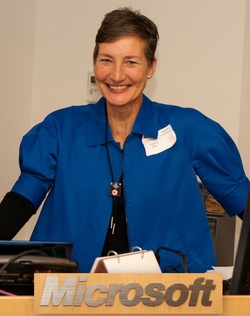 CHRISTINE HEMP: KEYNOTE SPEAKER
Christine Hemp is an inspiring, innovative, and, energetic speaker. One recent attendee called her presentation "dazzling." Hemp captivates and motivates her audience, whether it be a small gathering or a full auditorium. Many of her speaking engagements have been in the Seattle area, but she has given presentations in London, England, the South of France, and across the U.S. As both a musician and published author, her performance skills serve her business speeches: She can read an audience, meet them where they are, and help them to discover creative possibilities inside and outside of work. Another participant recently said, " "A non-stop, spell-binding presentation!"
TALKS CHRISTINE CAN GIVE TO YOUR BUSINESS: click here
PODCASTS of past lectures @ UNIVERSITY OF IOWA
:
"Yikes: Writing About Happiness"
"Yikes: A Deadline Limitation as Liberation"
also click images below to learn about a few of Hemp's speaking engagements
---
Call or email to schedule a free consultation with Christine Hemp (360) 385-9005
BACK TO OFFERINGS