Scroll down to hear NPR pieces and Hemp's radio program "The Hempsonian Institute of Higher Yearning"

---

Click image to listen to Christine Hemp interviewed by Dr. Pat


---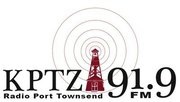 Christine Hemp creates, produces, and hosts a weekly program devoted to the delights of the senses. The
Hempsonian Institute
investigates the mystery of the world around us--both seen and unseen--through music, literature, art, humor, philosophy, and the occasional surprise guest. Listeners are offered an unusual alchemy: A synaesthetic
hour packed with sensory pleasure.
---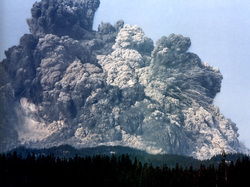 ---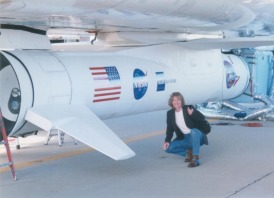 Christine Hemp and the NASA Pegasus rocket
"Connecting Cord"
In December of 1998 Christine Hemp's poem "Connecting Cord" was transferred to foil and loaded into the satellite observatory,
SWAS (Submillimeter Wave Astronomy Satellite)
sent to record the birth of stars. Infrared astronomer at Harvard-Smithsonian Center for Astrophysics, Gary Melnick, was the lead investigator of the NASA project.The launch took place at Vandenburg Air force Base on December 5th and now SWAS is sending back data that sheds light on the pre-natal activity of stars.
Since that day over ten years ago, the poem has traveled over 1.7 billion miles -- about 19 times the distance between Earth and the Sun.
Read Hemp's poem called "Connecting Cord"
Listen to Christine on NPR's Living on Earth
---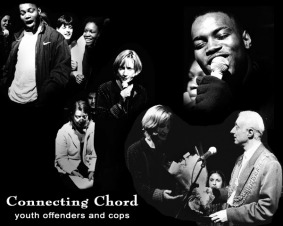 Youth offenders and Police unite
---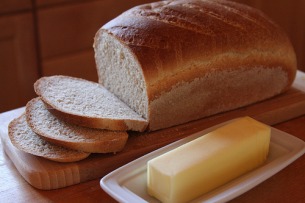 ---