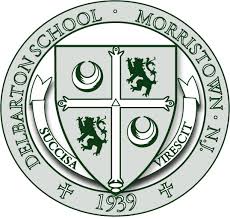 You're invited…
Nice to meet you. My name is Kevin Brown and I teach English at Delbarton School in Morristown, New Jersey.
I'm organizing our annual writing workshop, "Writing to Find Out", and would like to invite your faculty to attend this year. The workshop comprises a professional development day geared towards teachers who use writing in their classrooms (any discipline, any grade). Poet and teacher Christine Hemp leads a series of collaborative sessions in the morning and afternoon. Delbarton provides breakfast and lunch.
The workshop takes place on Friday, November 7th.
Aside from publishing her own poetry and prose, she has served as writer-in-residence at several schools, appeared on NPR, and consulted on arts initiatives for the U.S. Navy, London Metropolitan Police, and other institutions. Most importantly, she is a vibrant and gifted individual. Delbarton is lucky to host her.
Please pass on the word. Details are below.
When: Friday, November 7th
Where: Delbarton School, Morristown, NJ
Who: Christine Hemp and YOU
How Much: $200 workshop fee ($50 non-refundable deposit due by October 25th)
More on Christine:
http://www.christinehemp.com/what-people-say.html
REGISTRATION: Please contact me:
kbrown@delbarton.org
Sincerely,
Kevin Brown
kbrown@delbarton.org
English Department
Delbarton School
Christine visits Delbarton in November 2013:
---