| | | |
| --- | --- | --- |
| | | ​ |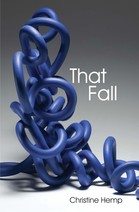 In Christine Hemp's powerful debut collection,
That Fall,
we find poem after poem pulled in two directions: upward with mercurial and transformative grace, and downward toward the earth, the relational root, "the buried seam that joins all things." To go inward then is to go outward, to grieve, to relish, to split the atom of the heart. That's what gravity has to teach us here, that Icarus falls not in disgrace but "into love's eye," our only heaven. What luck. Wisdom born of surprise, surely that is why we tunnel as we read, our eyes "wide as miner's lamps."
Bruce Bond
The mysteries of myth and the tempests of experience converge in this dazzling collection. Hemp's voice is musical and exact , her sentiments generous and daring.
Jim Heynen
In That Fall, Christine Hemp is a bold poetic adventurer, always willing to dive, to plunge into experience, bearing the self lightly, almost playfully, like her Icarus who is "drowning in the yes" or the self who is "Tunneling" into "deeper down. . . to find/that hidden root, /a living course." With the play and fire of her 'juggler balancing time" whose "hands (are) ready to clutch" but who knows "brief touch is more bold/ for us," these well-made poems ("there's something clean and true/ about a square strike") confront the losses we are heir to, how we "have to fall," how we keep flying.
Rebecca Seiferle
Hemp Biography
---
Hear Hemp reading from "That Fall" Live From Prairie Lights Bookstore, Iowa City, June 22:


---
Hemp's Reading from "That Fall" and Musical Performance Live at Upstage Dinner Theater,
Port Townsend WA
July 14, 2011 Click the image to listen: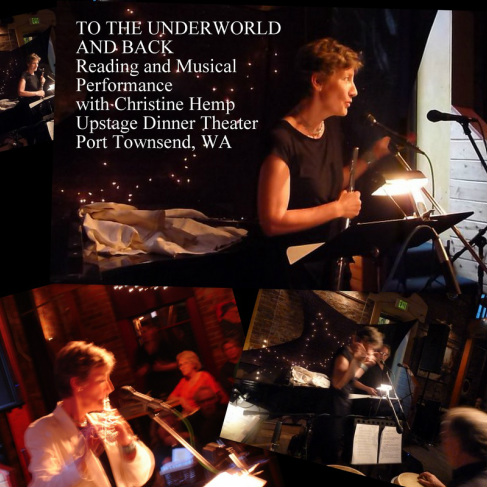 ---